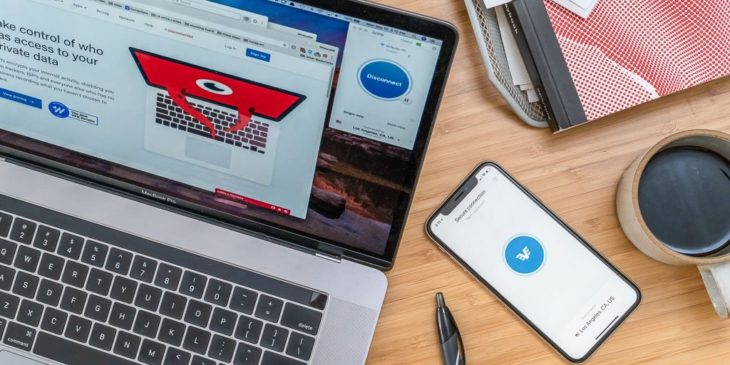 VPNs: A Data Protection Blanket in an Age of Privacy Breaches
Smartphones have played a major role in digitalization. There is so much that can be done from the palm of your hand thanks to this device. A smartphone is a small device with a number of sensors which make it an affordable assistant for many people.
Those smartphones are normally fitted with sensors makes them quite reliable in our day to day activities. However, this smart feature also exposes some very personal and private information to some of the smartphone sensors. In the end, we find that we are using a smart device that is not only helpful but also a very potential spy of our information and our day to day activities.
Mobile Apps Tracks and Records You
Leading mobile app store, Google Play recently brought down numerous mobile applications from their platform. According to the app store, these apps were abusing their access to smartphone sensors. The apps were doing a number of activities like data extraction, sound recording, and location identification all in the incognizant of the user.
There are many indicators of privacy invasions, for instance, circulated stolen photos and bites. Sensors do not have the ability to detect which data to broadcast and which to keep private. It is possible to have one's location identified following the motions of his/her smartphone. In some cases, it is even possible to read what the user is typing, which could be some sensitive information and this means serious privacy invasions.
Combating Online Data Theft
Noting that it has been relatively easy to have an untrusted party gain access to your personal data from your smartphone, researchers have ended up burning midnight oil to come up with ways that can provide more protection and control over how much data can be siphoned off your device by you using the different application or from the different activities that you endeavor to complete over the internet.  
Many methods have been put in place including independent mobile safety apps while some mobile phone companies are working on designing inbuilt protection which will be incorporated on the onboard set up of the mobile phone.
Why use an Android VPN
If you are worried about malicious sites having unauthorized access to your personal information from your smartphone, connect to an Android VPN. You have probably heard the discussion on VPNs on various media platforms now and then.  
VPN is an abbreviation for Virtual Private Network. In a layman's language, it can be defined as the laid out contact center. The contact center is charged with receiving and sifting data on your behalf. This means that after successful set up of a VPN both your received and sent traffic will go through it. The data shared between you and the VPN is encrypted and cannot the accessed by third parties.
There are many ways of setting up a VPN. Some of the methods are tailor-made to match specific needs. A user can choose to either use free or paid VPN. It is prudent, however, to note that free VPN can be dangerous. This is because, among other reasons, malicious free VPN service providers can exploit the user by monetizing the attracted traffic, bombarding them with ads and so on. If you're looking to invest in a VPN, now is the time to do so as companies are giving out Cyber Monday VPN deals all across the internet. Don't miss out on the annual shopping fiesta.
Bottom-Line
Your smartphone is as good as you. It has all the data concerning you. However, before getting into any privacy protection measure, it is important to make sure that you understand the privacy policy and that it is from a service provider you can trust.