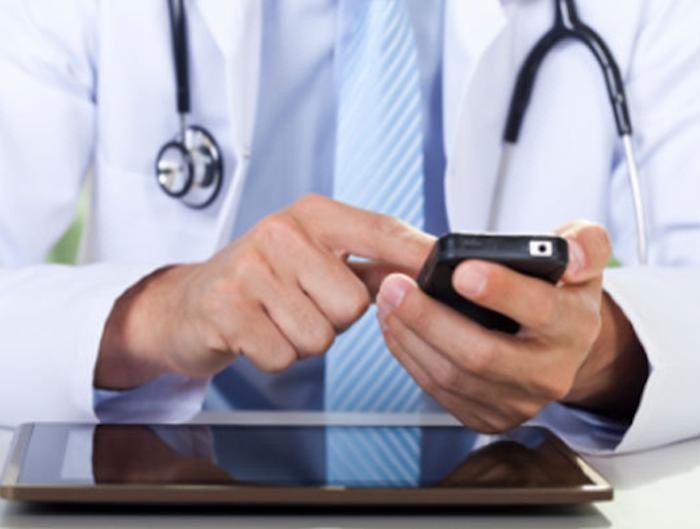 Smartphones Could Help Misidentification Errors in Healthcare
RAND Corporation, a think-tank, has recommended the adoption of smartphone apps and mobile phones to help solve the patient matching problem that is estimated to cost on average, $17.4 million per year.
In a study sponsored by the Pew Charitable Trusts, the report's lead author, Robert Rudin, said "tools and methods that allow an individual's mobile phone or smartphone to be used for improving medical record matching among different health providers appear to be particularly promising for a patient-empowered approach to the problem."
The researchers say mobile phones may be used to "verify" a patient's phone number with their providers, and apps may be used as part of a check-in process before a medical appointment to send updated identity information.
The report's objective was to come up with a patient-empowered strategy that could leverage the expertise of the patient, as well as the stores of identifiable information in which the patient is already an expert.
While mobile phones and smartphones hold so much promise in ensuring that an individual's medical records, when shared between different health care providers, are matched correctly, Rudin warned that their study was no silver bullet to solving the problem and more testing and development was required.
RAND Corporation made several recommendations, among them the adoption of a three-stage solution "that leverages mobile phones and smartphones and aims to improve the quality of identity information used for record matching, establish new functionalities of smartphone apps to facilitate transfer of this information to providers, and create advanced app functionality to further improve record matching and address other evaluation criteria (e.g., likelihood of adoption, sustainability)."
The study follows a letter written to Congress by healthcare service providers and health IT advocates, where they lamented "that incorrect or ineffective patient matching can have ramifications well beyond a healthcare organization's four walls."
The combination of rising costs of care and patients paying more out of pocket are two major factors fueling the need for the digital transformation of healthcare. The $3 trillion health sector presents a major opportunity for companies ranging from healthcare startups to the big 4 tech companies to emerge as healthcare innovation leaders.
Learn the best strategies for online reputation management for doctors