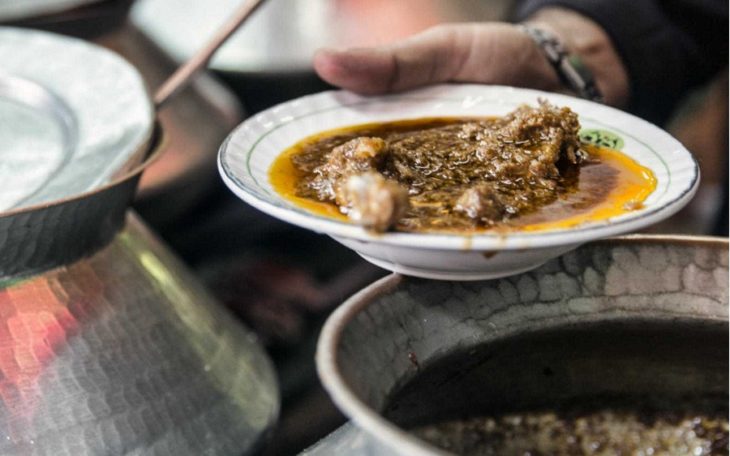 Delhi's Top 5 Restaurants for Lebanese Delicacies
Lebanese cuisine, also known as Mediterranean cuisine, is loved by all. The style and variety of foods have changed a lot over a period of time. Earlier, people used to wait for special occasions to have food outside. In fact, some foodies used to travel outside the country just to taste some of the cuisines, but time has changed now.
These days, people just look for restaurants that serve their favourite cuisine and try the taste over a meal. If you are from Delhi or planning to visit Delhi, then never miss out these top 5 restaurants, which specialise in Lebanese delicacies.
Boombox Café
If you are looking for a great Lebanese restaurant to impress your date, then Boombox Café is the right destination. It is equipped with a multicuisine bar and café. It is also well known for serving the best culinary delights in the entire Delhi NCR region. As the name suggests, it is famous for playing peppy English numbers, which will make you to tap your feet while waiting for the food.
Boombox Café is the perfect location for celebrating birthday parties, social gatherings, cocktail parties, anniversaries and many more occasions. The interior decoration of the café adds an extra charm to the parties. Their food theme is 'Punjab se le ke Dilli via Spain', so there's no need to explain more.
Tamasha
If you are a person who loves food along with some hard and soft drinks, then Tamasha is for you. This restro bar is designed in such a way that you will be amazed to see the mega bar with huge banyan tree concept, which is unique in its way. The restaurant is spread over an area of 16,000 square-feet, which is the perfect place for functions and get-togethers. In short, it is a place to munch on food with your gang. The foods available here are crafted to suit all kinds of taste especially the Lebanese cuisine.
Lodi- The Garden Restaurant
It is the perfect place to give your taste buds a twist. The restaurant is located at Lodhi Road, which has a good connectivity with the main town. It serves delicacies from the Continental, European, Italian, Lebanese, and Mediterranean cuisines. It is a popular spot for foodies. The live music adds an extra charm to the evenings. Thus, it is a good place to hang out with friends and family.
Summer House Café
Summer House Cafe offers a variety of delicious foods. The ambience is really beautiful and inviting. The staffs over here are very sportive or we can say they provide the best service. Step in here and get the real taste of India. In short, it is the perfect meeting point for Lebanese delicacies. You can have fun with food and beverages and that too within your budget. Summer House Cafe is located in Hauz Khas Village, which has good connectivity. So, plan accordingly and enjoy the sizzling delicacies over here.
Agni – The Park
This is the right place to chill out with slow music and good drinks. Nothing can be better than this. Equipped with pub and lounge to rock the evenings, it's a cool place to unwind the weeklong tiredness. Apart from relaxing, the fantastic mouth-watering foods, which include non-veg items, will make you say 'wow'. The pub house at Agni is large enough and can hold a good crowd. The interior is designed to match the theme of the pub with dim red and pink lights. Talking about the food and drinks, it is famous for serving Mediterranean cuisine and new age drinks. The restaurant is also known for its wood fired pizza.